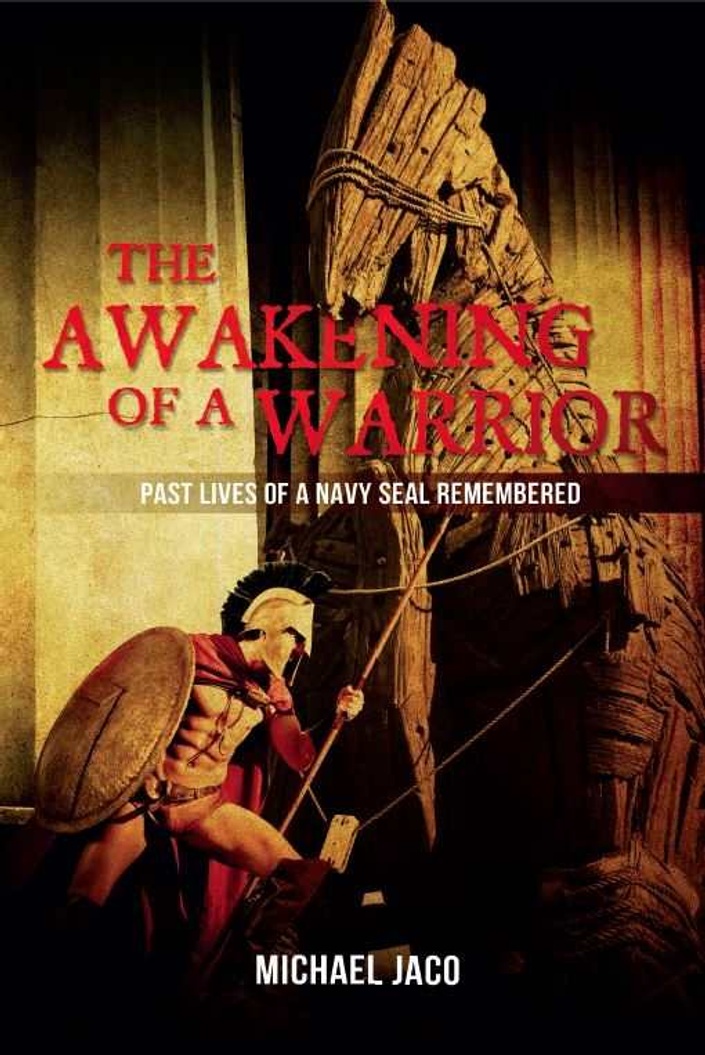 The Awakening of a Warrior
Past Lives of a Navy SEAL Remembered
Clarion Rating: 4 out of 5
Jaco provides extensive research not only into the time periods that he recounts but also into current understanding of reincarnation.
The Awakening of a Warrior is one man's exploration of his own past lives and what he has learned from them in his current incarnation. The book is meticulously researched and offers many thought-provoking ideas about the past, the present, and spirituality. Individuals who are curious about reincarnation or who are interested in understanding their own lives in the context of past-life experiences will find much to ponder and enjoy.
This book is best read with an open mind. Michael Jaco writes extensively about his personal past lives, which include experiences as an Indian king, an Atlantean priest-king, an Egyptian pharaoh, and a crew member with Heracles aboard the fabled ship Argo. He also shares his beliefs that ancient civilizations had technology similar to or even surpassing our own, some of which he asserts was most certainly alien in origin.
Though it may be difficult to accept the veracity of these statements, the author's absolute conviction is hard to deny, and there is a great deal that will be valuable to those exploring the possibilities of reincarnation and the significance of the spirit. "Where we are headed today is essentially up to us as individuals," Jaco writes. "Either by our actions or by our negligence, we determine our own and also the future of mankind. Learning the lessons of history not only allows us to not repeat mistakes but also to better inform us of how to shape our future."
The writing is fluid and very readable, with vivid, compelling descriptions of the author's past-life memories. There is, however, a nearly overwhelming amount of information included, and the book tends to run off on tangents. For example, in a chapter about his life as the head charioteer under Pharaoh Menes, Jaco addresses topics ranging from a prophecy of the American Indian Hopi culture to the building of the pyramids to the female disciples of Jesus known as Magdalenes. Though each topic is relevant to the central theme of the chapter, these tangents become distracting and offer little support for the very interesting points Jaco is trying to make.
Jaco has done extensive research not only into the time periods he recounts but also into the current understanding of reincarnation. He provides an impressive bibliography that includes both historical documents and modern works on spirituality and reincarnation. There is a great deal of wisdom in this book, as well as a fascinating and entertaining look at several eras in history.
Reviewed by Catherine Thureson

Reviewed in the United States on October 9, 2014
"The Awakening of a Warrior: Past Lives of a Navy SEAL Remembered (Volume 1)" is an amazing book adding to a superb and growing collection written by modern day warrior Michael Jaco. Past Life Regressions are a very interesting subject. Being able to access your akashic records and witness the past, as well as your involvement in historical events, is a truly exciting and remarkable talent. Mr. Jaco's writing is both captivating and informative. His ability to recount events through guided meditative practices, coupled with thorough research in historical and scholarly sources is unparalleled.

This is an excellent book which I am proud to say I've read. Favorite chapters include the Spartans and with Jason and the Argonauts!
Reviewed in the United States on July 19, 2014
This book is a "must read" for anyone interested in delving into past life exploration in general or Mr. Jaco's past lives specifically. Journeying into the past with him grants us a view of life's "big picture", of unseen reality and maybe an understanding of where we have been. In our opinion, the universe has been opened for us to experience in a new way, we can step in and follow Mr. Jaco's lead.......knowing that there is more than meets the eye.

Congratulations and thank you for having the courage to write this book......the first book, "INTUITIVE WARRIOR" was wonderful......"Awakening of a Warrior" is wonderful! Where's the next one?
Reviewed in the United States on July 28, 2014
This is the second book I have read by Michael Jaco and I highly recommend both books. Michael Jaco hits the mark again with this book on his numerous past lives. Michael Jaco uses a unique writing style that layers his own experiences in past life studies through hypnosis, psychic readings and intuitive practices and meditation with historical information that buttresses the events he states from his own experience. As you progress through the book Michael will tie chapters together with personal information that has happened to him in this lifetime. This book is the first installment of a trilogy of past life books that Michael will write and publish. This book is well worth the money for anyone interested in exploring past life history and reincarnation. Michael Tomlinson
Reviewed in the United States on July 21, 2014
Excellent, honest and very personal testimony from a true spiritual warrior, who combines a sound sense of rationalism with an open heart and mind - the keys to accessing higher forms of consciousness. It is great to see how men who really proved their valor in this life already many times and looked death in the eye with true defiance, keep their sense of duty and kindness towards all forms of life. Unique and rare treats for a man who at first sight might be considered as just another muscled American soldier... As a man with very similar reflexes and character traits, but less proven honor and valor (since in this life I have not been required to risk my own life while defending that of others - yet), I am humbled and at the same time very glad this book is being published. I invite all other "no nonsense" seekers out there to purchase a copy, it is well worth the investment.
Your Instructor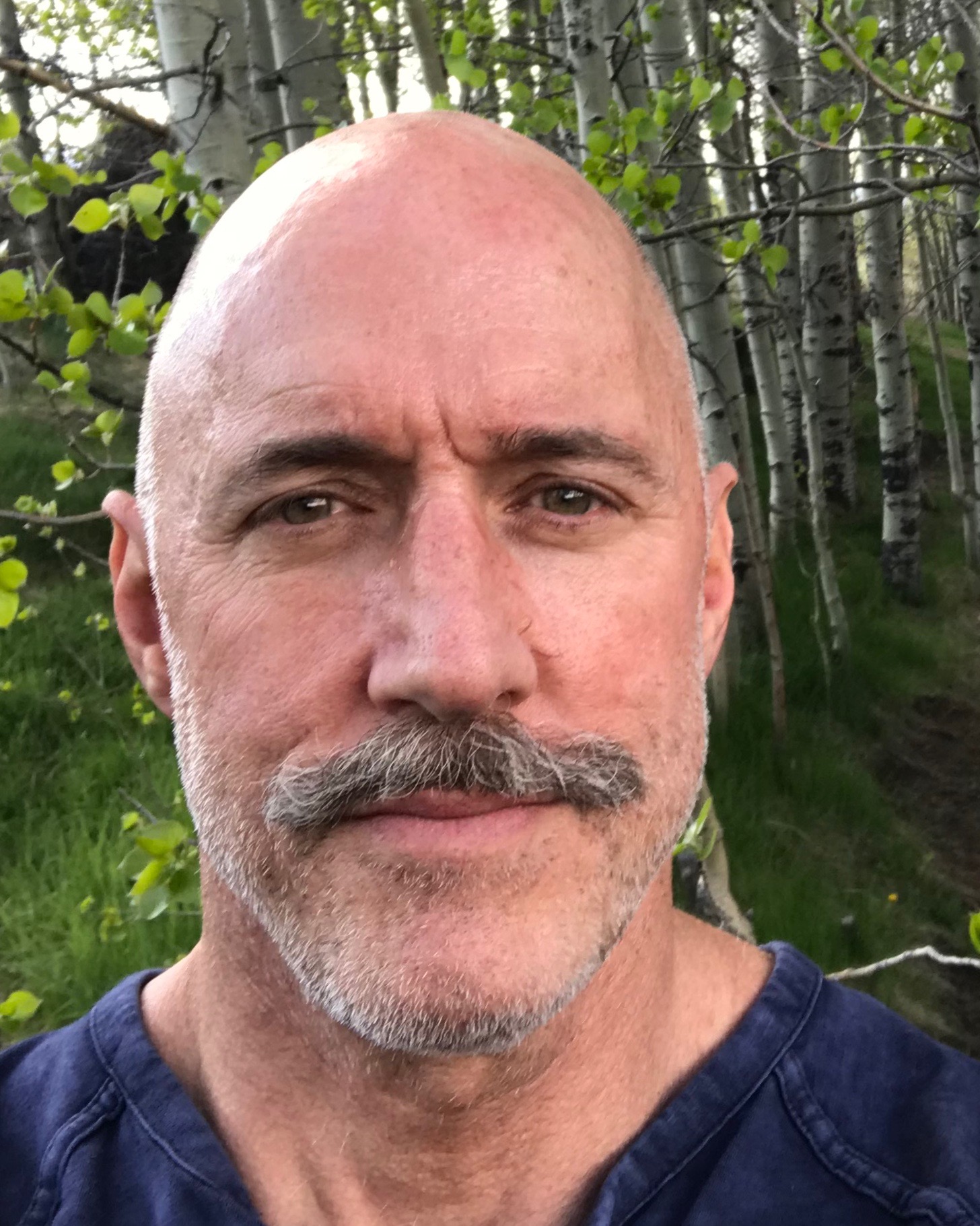 Navy Seal Team Six operator and CIA security operative with expert intuitive abilities developed over 35 years of extensive combat experience.
With over 20 years of experience as an Intuitive, Remote Viewer and Remote Influencer in diverse environments including combat Michael has expertly honed his skills in the higher consciousness realms.
As a master training specialist Michael has trained thousands of people in extremely high levels of personal development.
Michael's mission and life focus is to help anyone quickly and easily develop the skills for success in all aspects of human achievement.
Course Curriculum
The Awakening of a Warrior: Past Lives of a Navy SEAL Remembered
Available in days
days after you enroll
Frequently Asked Questions
When does the course start and finish?
The course starts now and never ends! It is a completely self-paced online course - you decide when you start and when you finish.
How long do I have access to the course?
How does lifetime access sound? After enrolling, you have unlimited access to this course for as long as you like - across any and all devices you own.
What if I am unhappy with the course?
We would never want you to be unhappy! If you are unsatisfied with your purchase, contact us in the first 30 days and we will give you a full refund.